Employee Benefits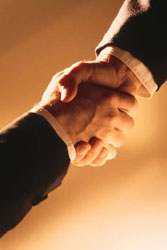 Capital Management Group of Niagara, Inc.'s Promise
Provide an Employee Benefits Plan that communicates this message to your employees:
You care.
You respect them as employees and know their retention is important to the success of your organization.
You are willing to be a partner in securing their future by providing benefits to protect their family from sickness, disability, catastrophic illness or sudden death.
You will provide the resources to achieve the most suitable plan to address their immediate needs, and future needs. You will promise to have open lines of communication: there will be no confusion with plan coverage. You will take every measure to maintain costs and will participate in cost sharing when feasible.
Utilization of our Three-Step Plan:
Step 1 – Research and Formulation
Step 2 – Implementation
Step 3 –Continuum of Service and Support
Trained Professionals will design a plan that complements the needs of the employee and employer while minimizing costs.

We are independent from any corporate influence: we represent our clients, the many small and large businesses, WNY municipalities, and their employees.

We have local benefits professionals for initial enrollment, new hires, annual enrollments, knowledgeable in multi-state benefits communication and enrollment.

We will provide a simple to read spreadsheet comparison of individualized plan choices.
Step One
We do the research, obtaining competitive rates from a number of carriers
We then formulate a plan that considers these issues
Family benefit maximums

Child age limits

Outpatient benefits

Preferred providers

Combination of high deductible plans and Health Reimbursement Accounts

Cobra IRC Sec 498B –Compliance/Employee Rights

Cafeteria Plans –to lower cost of payroll/share cost with employee

Flexible Spending Accounts

Group Insurance-employee sponsored plans may be the only source of insurance for your employees.Many people overlook protecting their family from sudden death, disability, or critical illness, if any one of these events occurs in the family.

Voluntary Benefits –the need for additional coverage-accident, hospital confinement, cancer, critical illness

Innovative approaches to your benefits package that cost very little but promote goodwill
Step Two
We begin the Implementation phase by assisting in the enrollment of the plan. We make ourselves available for presentations to the employees, at the employer's convenience.
Step Three
We will continue to provide you with service and support through the months ahead.  At renewal, we promise to provide you with that same level of commitment as we begin the process over again, as either, a comparison of your renewal rate to the new available plans, or to further attempt to reduce the costs of your existing plan, as inevitably the costs will increase each year.
We promise to see to it that at renewal your choice will remain Capital Management Group of Niagara Inc.
Products
*Group Life Insurance, AD&D
*Health Insurance
*High Deductible Plans
*Dental Insurance
*Disability-Short Term, Long Term
*New York State Disability
*Health Reimbursement Account Administration
*Flexible Spending Accounts
*Cafeteria Plan Design
*Section 125 Pre-Tax programs
*POP Plans
*FSA Accounts, DDC Accounts, and Transportation Accounts with debit cards
*Retirement Plan Design
*401k's
*IRA's
*Defined Benefit Plans
Voluntary Products through company payroll deduction.   The following products give you the opportunity to qualify for group underwriting with minimal participation requirements and are strictly voluntary which means no out of  pocket cost to you as the employer:
*Accident
*Cancer
*Hospital Confinement
* Confinement Policies for Local and County Government Accounts
*Life
*Critical Illness
Please contact Frank Moley, President of Employee Benefits, or Paul Moley, Vice President of Employee Benefits, and allow us the opportunity to review your existing program.