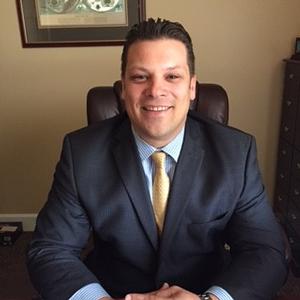 Vice-President of Employee Benefits Division
Paul joined Capital Management Group of Niagara, Inc. in  August 2005 as the Vice- President of the Employee Benefits Division. He brings seventeen years' of experience as a licensed insurance professional and coordinates the day to day marketing operations of the Employee Benefits and Voluntary Insurance Programs:  Group, Voluntary Life, Disability, Dental, Critical Illness and Accident Insurance.  Paul is licensed for Life Accident and Health Insurance in NY, PA, Ohio and also New York State Health Insurance Marketplace Certified.
As a member in good standing with Lancaster Area Chamber of Commerce, in January, 2016 Paul joined the Board of Directors. In April 2016 he also became a partner in FJM & Associates of Buffalo Inc. a corporation licensed for Life Accident and Health Insurance.
Achievements: Multiple Regional, State and National Conference awards. Multiple time recipient of the Founders Award for Management Excellence.
Paul has lived in Western NY all his life and married to Kristin.  They have two children Mia & Nicholas.
Paul's hobbies include coaching his kids little league baseball, softball, and personally enjoying playing softball, golf , bowling, playing the guitar and spending time with his family & friends.
Mobile Phone
716-983-5356