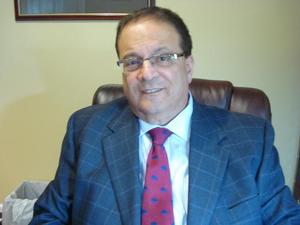 President Employee Benefits Division
Frank J Moley
Joined Capital Management Group of Niagara, Inc. on October 2004. Frank has 42 years' experience as a licensed insurance professional. He assists the agency with coordinating the day to day marketing operations of the Employee Benefits and Voluntary Insurance programs, and Group and Voluntary Life, Disability, Dental, Critical Illness and Accident insurance.
Frank is licensed for Life Accident and Health Insurance in NY, PA, Ohio, Michigan, and Florida and is Licensed for Property and Casualty Insurance in New York,  and also an Instructor for the last sixteen years for Bryant and Stratton College's Continuing Education and Licenses Preparation.
Frank is the owner and officer of FJM & Associates of Buffalo, Inc. Incorporated February 2015 as a  licensed corporation for Life Accident and Health Insurance.
Frank attended University of Buffalo in 1969-1974.
His Achievements: Multiple Regional, State and National Conference awards. Recipient of the "Grand Diamond" award, Presidents Club, "Presidential Citation" and "Academy of Excellence" award, Top Recruiter and Top Regional sales awards.
Frank has lived in Western NY all his life and has 4 children. He is married to Christine.
Hobbies include occasional golf and spending time with his friends and family. He also enjoys classic cars, and music.
Mobile Phone
716-864-3811